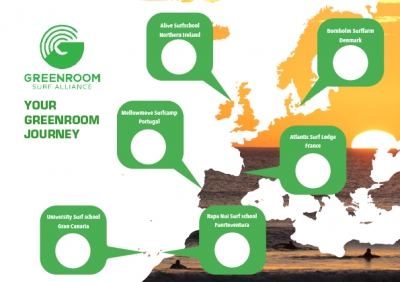 La FCPCT ULPGC participa en el II Spring Symposium on Challenges in Sustainable Tourism Development
Entre los pasados días 18 y 19 de mayo tuvo lugar en Gran Canaria la segunda edición del Spring Symposium on Challenges in Sustainable Tourism Development. Durante el evento, Javier Rodríguez, project manager de proyectos europeos de la FCPCT, presentó el proyecto europeo SUNRISE "Green Room - Surfing Routes in a Sustainable Europe", coordinado conjuntamente por la FCPCT y la ULPGC. El proyecto europeo SUNRISE tiene como objeto la creación de productos turísticos sostenibles, que son comercializados bajo la marca Green Room Surf Alliance. La presentación del proyecto en el simposio ha permitido presentar a la comunidad investigadora el enorme potencial del proyecto para realizar investigación concerniente a los distintos aspectos relacionados con el turismo y la sostenibilidad.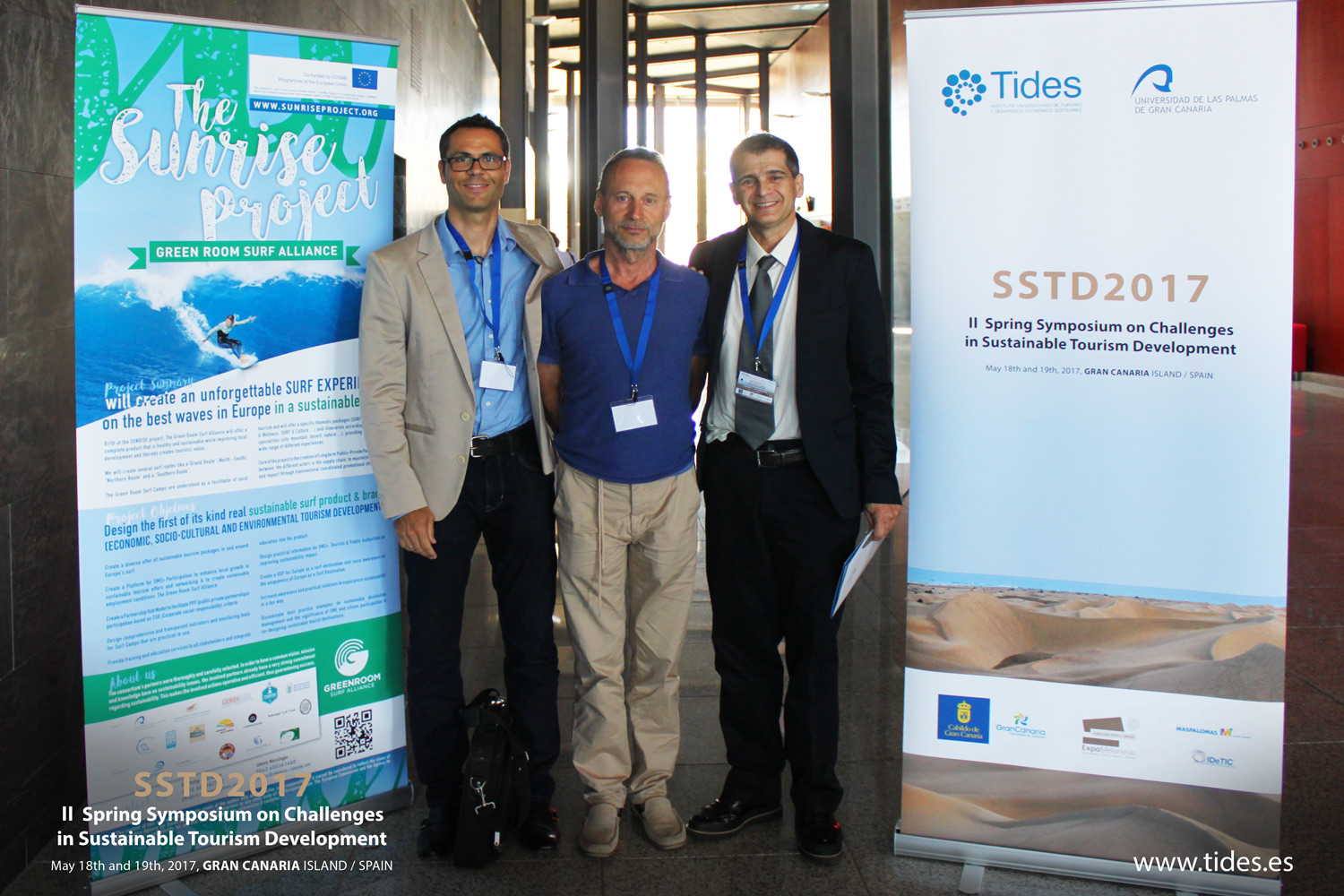 TiDES - Instituto Universitario de Turismo y Desarrolo Economico Sostenible
Los participantes del proyecto son la Universidad de Las Palmas de Gran Canaria (ULPGC), la Fundación Parque Científico Tecnológico de la ULPGC (FCPCT), University Surf School del Servicio de Deportes de la ULPGC (España), Rapa Nui Aloha Sports SL (España), Atlantic Surf Lodge (Francia), MellowmoveLda (Portugal), Bornholm Surf Farm (Dinamarca), AliveSurfSchool (Reino Unido), Ceres International AljezurLimited (Reino Unido), ColicoCoastlineCommunicationGmbH (Alemania), Ayuntamiento de Las Palmas de Gran Canaria (España), Federación Austriaca de Surf (Austria) y SurfRiderFoundation (Francia).
Este proyecto ha recibido financiación de la convocatoria Supporting Competitive and Sustainable Growth in the Tourism Sector - COS-TOUR-2015-3-04 THEME 2 -"Diversifying the EU tourism offer and products - Promoting transnational thematic tourism products" bajo el acuerdo No 699519.

FUENTE: Oficina de Proyectos Europeos FCPCT ULPGC.