Iglugo S.L.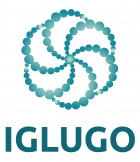 Iglugo es una empresa con gran experiencia en la prestación los servicios para abastecer las primeras necesidades de la pequeña y mediana empresa. Destacamos por nuestro servicio de asesoría en el que estudiamos las necesidades de la empresa y buscamos la mejor solución para ella. Contamos con un equipo de jóvenes ingenieros y nuestros servicios se pueden agrupar en: - Programación Web y Móvil - Diseño e imagen corporativa - Mantenimiento y soporte técnico de equipos informáticos y dispositivos móviles.
Dirección
Dirección: C/ Practicante Ignacio Rodríguez, s/n, Edificio Polivalente II, tercera planta, oficina 8
Ciudad: Las Palmas de Gran Canaria
Código Postal: 35017
Isla: Gran Canaria

Contactar
Teléfono:
0034 928 454955
Fax:
0034 928 457088
E-mail:
Web:
iglugo.com/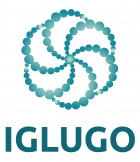 Our main goal is to advice our clients in designing and implementing the necessary tools needed to improve, simplify and automate tasks related in management, installation, and administration and communication for the diferent processes which are needed in a company's environment, improving its productivity and efficiency.
Address
Address: C/ Practicante Ignacio Rodríguez, s/n, Edificio Polivalente II, tercera planta, oficina 8
City: Las Palmas de Gran Canaria
Post Code: 35017
Island: Gran Canaria

Contact
Telephone:
0034 928 454955
Fax:
0034 928 457088
E-mail:
Web:
iglugo.com/